Oregon Built
To the day, it's been ten years since I picked up my Ira Ryan Cycles, lugged-steel, cyclocross and "do-all" bike. It was my first, and until this week only, custom bike, and it's beautiful, and it brought with it beautiful things – like my friendship with the builder, Ira.
That friendship now spanned a decade and has seen us both start new ventures (ANTHM Collective and Breadwinner Cycles). Bike builders and apparel makers don't often draw comparisons, but Breadwinner has been a constant source of inspiration for ANTHM. Their bikes have that earnest, blue-collar sensibility that creates great beauty from pared simplicity. A functional elegance was something I tried to channel into my own brand and products. Intention, craft, but nothing superfluous
Last year, I started to dream about a new bike: One that focused on local manufacturing, craftsmanship, outstanding service and a real sense of community. I know, it's a lot to ask of a single bike, but my Ira Ryan had set the bar so high! Naturally, I came to Breadwinner, and fortunately, the guys were stoked on the idea to collaborate.
But wait, it gets better….
Enter Loren Mason-Gere and Astral Cycling.
Kindred spirits, Loren provided a great sounding board as we began to navigate the details of how this collaboration would come to life. It wasn't hard. To begin with, Astral was building wheels and rims (and I mean like, "BUILDING" the wheels) in Eugene, OR. I was so impressed when I stopped in to see their operation first hand and understand how they go from extruded straight stock, to welded, finished and hand-built hoops right in our back yard. And not just ordinary wheels, SICK wheels. Incredibly high performing, light, strong, locally made wheels. JUST what we were looking for.
So there we were. Three brands, committed to Oregon manufacturing and all navigating the world of telling authentic stories about the how and why of what we do. We knew we could pull together one hell of a kit across our brands…it was time to amplify things.
Medium on Talent and Discipline.High on Stoke. Low on Drama.
The "ANTHM Cycling Team" is a group of misfits. If I had to melt us down into a single person, I'd say we're medium on talent and discipline, high on stoke, and low on drama. This is NOT your typical cycling team. As a group, we just don't take things too seriously, and we intend to keep it that way. Don't get me wrong. This crew hammers. We're a friendly and welcoming crew, racing cross and MTB, and primarily riding unpaved routes. And we're a growing little hoard.
As the ANTHM/BW/ASTRAL story began to take shape, we reached out to the team to see if others wanted to get involved and the response was excellent.
But a little fleet of Breadwinners all painted and kitted out the same just didn't fit. As we talked it over, most of us were looking at the B-road model as a starting point, but all with slightly different perspectives on build, including the wheels. And then PAINT? Holy Hell! And I thought horizontal stripes on our skinsuits was a challenging topic. The reality is, Breadwinner is custom, Astral is custom, and we needed to let this be custom.
We built 7 Breadwinners in total and we couldn't be happier.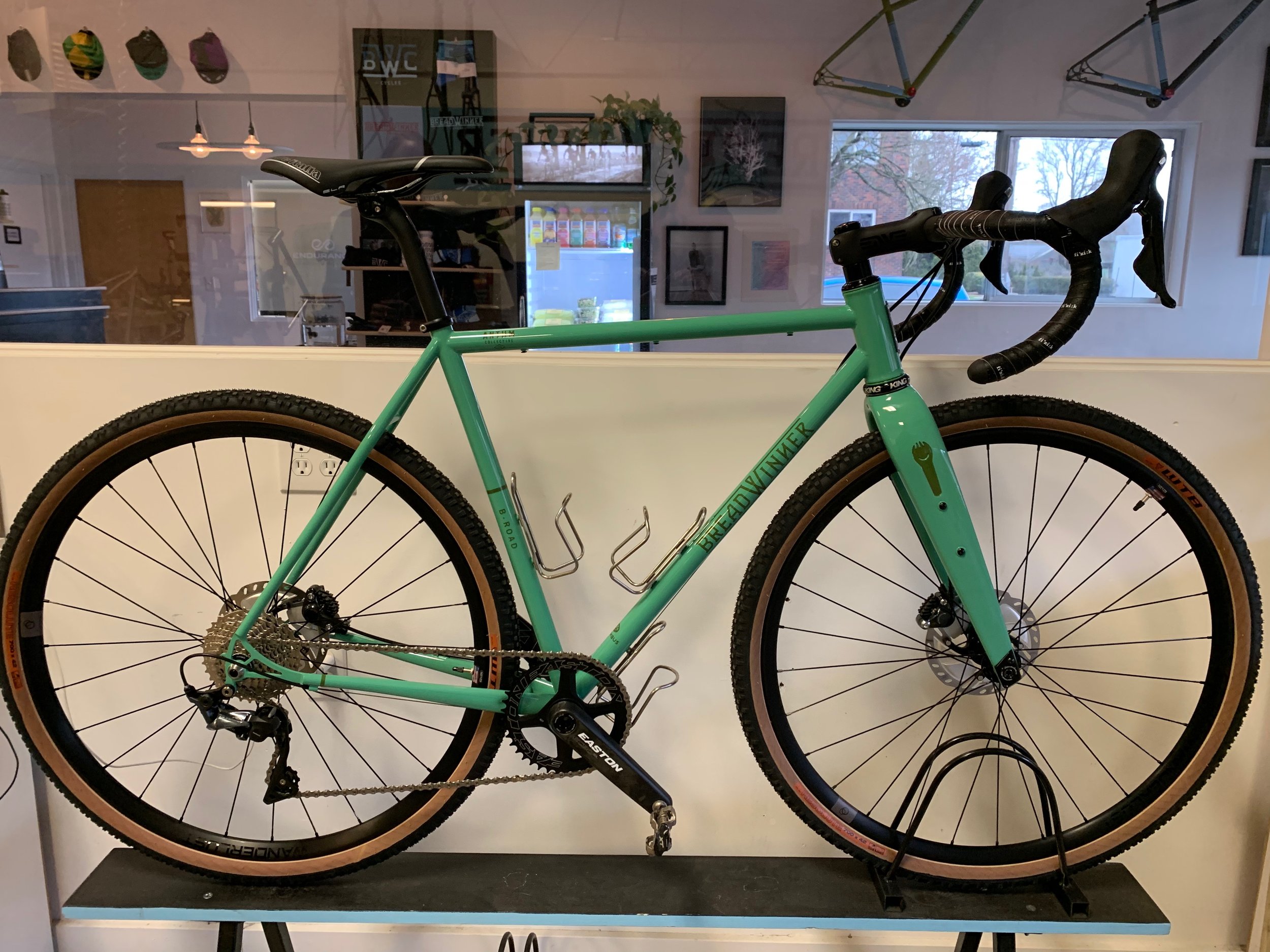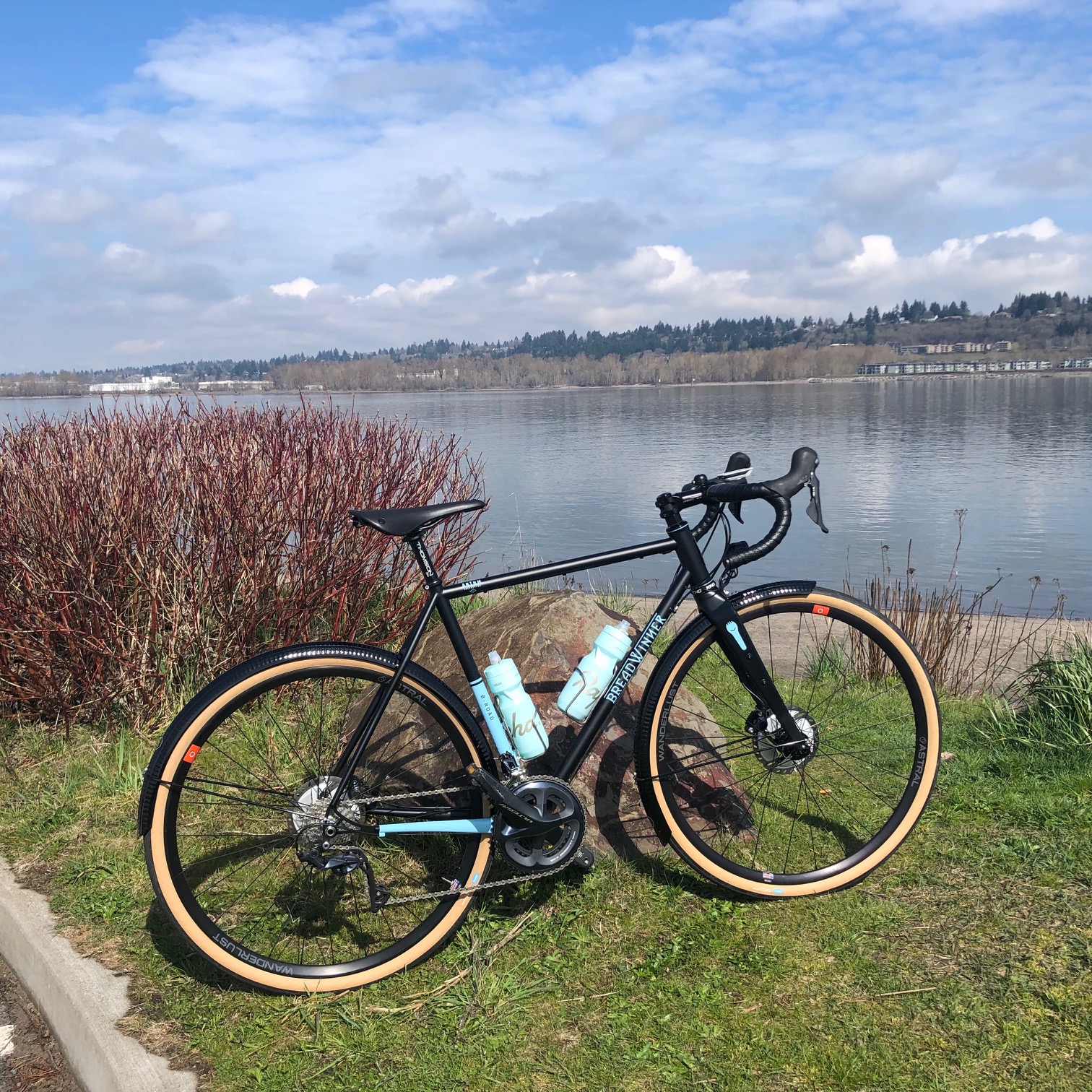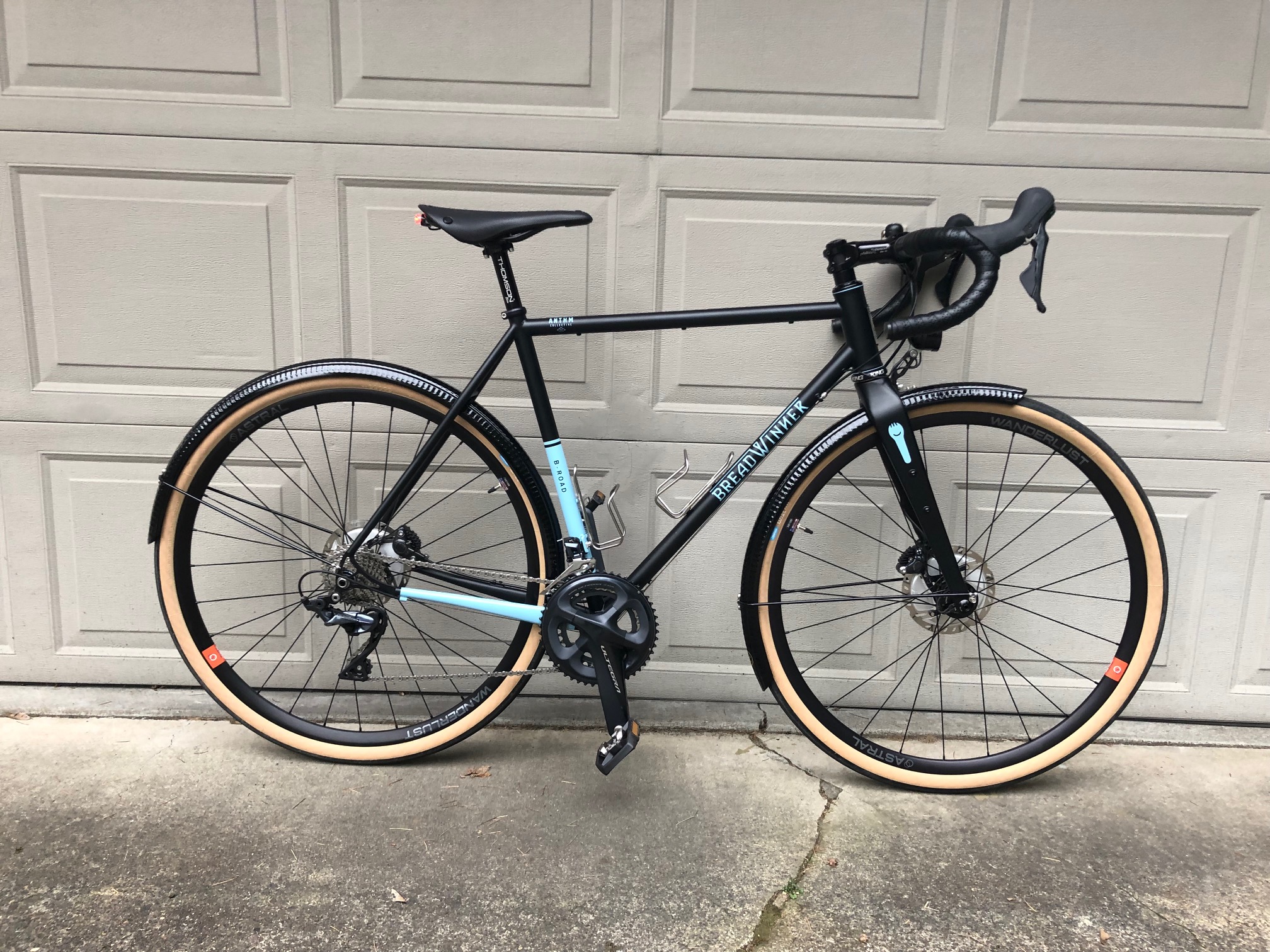 From Dill's St. John's Bridge Green B-road rolling carbon Wanderlust rims, 1x with the built-in frame bag and extra bottle mounts, to Tony's ANTHM Red Komorebi bikepacking machine, or Kolb's super commuter with front and rear dynamo lights and dimpled fenders, each individual bike is an expression of its rider.
We will be profiling these bikes and others here in the coming weeks, and I'm excited for you all to see them. Until then, here's some sneak peaks to hold you over.
I hope you like what you see.
I have more to say, but it's #newbikeday afterall, and I want to get riding. So, I'll leave you with this quote from Loren Mason-Grere,
"It's not like we're all just making do with local brands out of social conscience. We're all legitimately excited about the work that others are doing. I think sometimes people think there is some sort of sacrifice for putting your money where your heart is. Often, it can be the opposite."